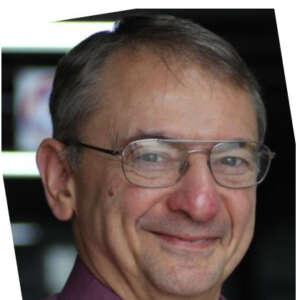 Phillip Cohen grew up in inner-city Chicago, Atlanta, and Miami before wandering around in three countries, searching for a life that matters. Running from a violent world and horridly dysfunctional home, he passes through numerous hippie communes before, with his girlfriend, discovering a Bible community in rural Tennessee, where they later marry.
Part of his breaking through to understanding God's love happens while visiting Nicaragua. There he helps Pablo Yoder write Angels Over Waslala, stories about God reaching hearts deep in the jungles of this war-torn country. It sells tens of thousands of copies and helps many lives. In time, God shows Phillip he has a remarkable talent: woodworking. In rural Tennessee, Phillip builds porch swings in a neighbor's pigpen from walnut, cherry, and cedar, and children's toys. He watches his customers delight in his simple work.
Cohen Woodworking started in 1982 and grew over the years, landing multiple contracts for Walmart and other large clients. In 2017, Phil was invited to Washington, DC, to be awarded the Small Business Person of the Year for Missouri. The company also was featured in many news and media outlets, including Forbes magazine, for placing people ahead of profits. Phillip retired in 2021, and the business is now run by his sons, Ben and Nate.
Phil's Experience:
Cloud Townsend ultimate leadership workshop. Three-week-long sessions
Crucial conversations workshop
Oz Principle workshops and personal coaching
21 laws leadership
15 laws of growth
Blue ocean strategy
Story brand marketing system
Harvard case studies. Two weeks.
Convene Christian CEO pair groups for years
DISC personality assessments
Started Cohen Architectural Woodworking
Influencers:
Patrick Lencioni
Jim Collins
Paul Akers
John Kotter
Michael Porter
Bill Prenatt
Leadership Influencers:
Craig Groeschel
Andy Stanley
John Maxwell